These wines have distinct flavours and evoke the diverse landscapes of a territory worth discovering. They are a sip of history, a denomination that collects appealing wines produced in municipalities of Imola, a city full noteworthy venues, and Dozza with its medieval colours and impressive thirteenth-century fortress.
Colli d'Imola DOC wines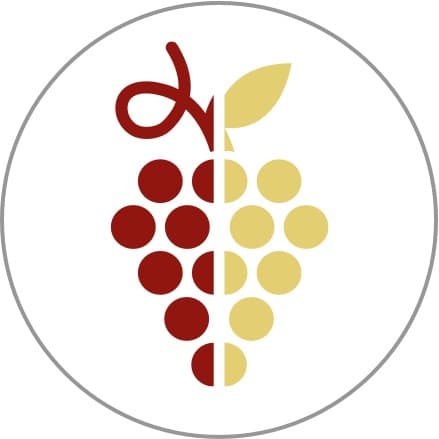 Among the various vines used for the production of the Colli d'Imola DOC wines, the principal ones are:
Sangiovese,
Cabernet Sauvignon,
Barbera,
Trebbiano,
Chardonnay.
Characteristics
The wines that make up this denomination go well with a wide variety of dishes: fresh pasta dishes from Romagna, meat and fish main courses, seafood salads, and fresh or aged cheeses.
Production Area
In the province of Bologna: 7 municipalities
---
Colli d'Imola Bianco

keyboard_arrow_downkeyboard_arrow_up

Colour: straw yellow;
Aroma: vinous, slightly fruity;
Flavour: dry, semi-sweet, medium sweet, very sweet;
Alcoholic strength by volume: minimum 11% Vol.;

Colli d'Imola bianco frizzante

keyboard_arrow_downkeyboard_arrow_up

Colour: straw yellow;
Aroma: vinous, slightly fruity;
Flavour: dry, semi-sweet, medium sweet, very sweet;
Alcoholic strength by volume: minimum 11% Vol.;

Colli d'Imola Bianco Superiore

keyboard_arrow_downkeyboard_arrow_up

Colour: straw yellow;
Aroma: vinous, slightly fruity;
Flavour: full-bodied, dry, harmonious;
Alcoholic strength by volume: minimum 11.5% Vol.;
Reducing sugars: maximum 4 g/L;

Colli d'Imola Rosso

keyboard_arrow_downkeyboard_arrow_up

Colour: ruby red that acquires garnet highlights with aging;
Aroma: vinous, intense;
Flavour: dry, semi-sweet, sweet, very sweet;
Alcoholic strength by volume: minimum 11.5% Vol.;

COLLI D'IMOLA ROSSO RISERVA

keyboard_arrow_downkeyboard_arrow_up

Colour: ruby red that acquires garnet highlights with aging;
Aroma: vinous, intense;
Flavour: dry;
Alcoholic strength by volume: minimum 11.5% Vol.;
Reducing sugars: maximum 4 g/L;

At least 18 months of aging, beginning November 1st of the year of harvest.

Colli d'Imola rosso Novello

keyboard_arrow_downkeyboard_arrow_up

Colour: red, ruby;
Aroma: vinous, intense, fruity;
Flavour: dry, round, sapid, harmonious;
Alcoholic strength by volume: minimum 11% Vol.;
Reducing sugars: maximum 4 g/L;

Colli d'Imola Sangiovese

keyboard_arrow_downkeyboard_arrow_up

Colour: ruby red occasionally with purple edges;
Aroma: vinous, with a delicate aroma;
Flavour: full, dry, harmonious taste;
Alcoholic strength by volume: minimum 11.5% Vol.;
Reducing sugars: maximum 4 g/L;

COLLI D'IMOLA SANGIOVESE RISERVA

keyboard_arrow_downkeyboard_arrow_up

Colour: ruby red occasionally with purple edges;
Aroma: vinous, with a delicate aroma;
Flavour: full, dry, harmonious taste;
Alcoholic strength by volume: minimum 11.5% Vol.;
Reducing sugars: maximum 4 g/L;

At least 18 months of aging, beginning November 1st of the year of harvest.

Colli d'Imola Cabernet-Sauvignon

keyboard_arrow_downkeyboard_arrow_up

Colour: ruby red that acquires garnet highlights with aging;
Aroma: vinous, with varietal characteristics;
Flavour: full, dry, harmonious;
Alcoholic strength by volume: minimum 11.5% Vol.;
Reducing sugars: maximum 4 g/L;

COLLI D'IMOLA CABERNET SAUVIGNON RISERVA

keyboard_arrow_downkeyboard_arrow_up

Colour: ruby red that acquires garnet highlights with aging;
Aroma: vinous, with varietal characteristics;
Flavour: full, dry, harmonious;
Alcoholic strength by volume: minimum 11.5% Vol.;
Reducing sugars: maximum 4 g/L;

At least 18 months of aging, beginning November 1st of the year of the harvest.

Colli d'Imola Barbera

keyboard_arrow_downkeyboard_arrow_up

Colour: deep red tending towards purple;
Aroma: vinous, with varietal characteristics;
Flavour: full, dry, sweet, harmonious;
Alcoholic strength by volume: minimum 11.5% Vol.;

Colli d'Imola BARBERA FRIZZANTE

keyboard_arrow_downkeyboard_arrow_up

Colour: deep red tending towards purple;
Aroma: vinous, with varietal characteristics;
Flavour: full, dry, sweet, harmonious;
Alcoholic strength by volume: minimum 11,5% Vol.;

Colli d'Imola Trebbiano

keyboard_arrow_downkeyboard_arrow_up

Colour: moderately deep straw yellow;
Aroma: vinous, pleasant;
Flavour: dry, sweet, savory, harmonious;
Alcoholic strength by volume: minimum 11% Vol.;

Colli d'Imola TREBBIANO FRIZZANTE

keyboard_arrow_downkeyboard_arrow_up

Colour: moderately deep straw yellow;
Aroma: vinous, pleasant;
Flavour: dry, sweet, savory, harmonious;
Alcoholic strength by volume: minimum 11% Vol.;

Colli d'Imola Chardonnay

keyboard_arrow_downkeyboard_arrow_up

Colour: moderately deep straw yellow;
Aroma: vinous, delicate, varietal;
Flavour: dry, sweet, harmonious;
Alcoholic strength by volume: minimum 11.5% Vol.;

Colli d'Imola Chardonnay frizzante

keyboard_arrow_downkeyboard_arrow_up

Colour: moderately deep straw yellow;
Aroma: vinous, delicate, varietal;
Flavour: dry, sweet, harmonious;
Alcoholic strength by volume: minimum 11.5% Vol.;