The wines produced on the sunny hills overlooking the Adriatic Sea express a character that is reflected in the warmth of the people. In the Rimini DOC territory, the composition of the soils, combined with a balanced summer rainfall, influence the final characteristics of the wines in a positive manner, in particular the red ones, determining their encouraging inclination towards aging.
Rimini DOC Wines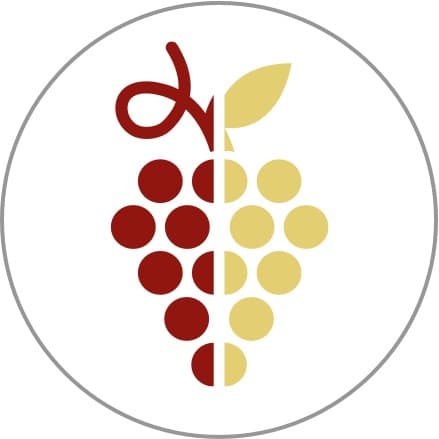 Among the various vines used for the production of the Rimini DOC wines, the principal ones are:
Biancame,
Grechetto Gentile,
Trebbiano romagnolo,
Sangiovese,
Cabernet Sauvignon.
Characteristics
The traditional food pairings with Rimini wines are with cappelletti in brodo, lasagna, tagliatelle with ragù, cold cuts and Parmigiano Reggiano cheese.
Production Area
The hilly territory of the province of Rimini, south of the Via Aemilia.
---
Rimini rosso

keyboard_arrow_downkeyboard_arrow_up

Colour: deep ruby red;
Aroma: wide array of distinctive notes;
Flavour: dry, full-bodied, occasionally slightly tannic;
Alcoholic strength by volume: minimum 11.5% Vol.;

Rimini Bianco

keyboard_arrow_downkeyboard_arrow_up

Colour: moderately deep straw yellow;
Aroma: delicate, from fruity to floral;
Flavour: dry, sapid and harmonious;
Alcoholic strength by volume: minimum 11% Vol.;

Rimini cabernet sauvignon

keyboard_arrow_downkeyboard_arrow_up

Colour: ruby red, occasionally deep;
Aroma: distinctive, ethereal, pleasantly herbaceous;
Flavour: dry, full, harmonious, occasionally slightly tannic;
Alcoholic strength by volume: minimum 11.5% Vol.;

Rimini cabernet sauvignon riserva

keyboard_arrow_downkeyboard_arrow_up

Colour: deep ruby red with garnet highlights
Aroma: distinctive, ethereal, pleasantly herbaceous;
Flavour: dry, full, harmonious, occasionally slightly tannic;
Alcoholic strength by volume: minimum 12% Vol.;

Rimini biancame

keyboard_arrow_downkeyboard_arrow_up

Colour: pale straw yellow with greenish highlights;
Aroma: distinctive, occasionally with floral notes;
Flavour: dry, fresh, balanced;
Alcoholic strength by volume: minimum 10.5% Vol;

Rimini rebola (tipo secco)

keyboard_arrow_downkeyboard_arrow_up

Colour: from pale straw yellow to slightly golden;
Aroma: distinctive, delicately fruity;
Flavour: dry, harmonious, with distinctive softness;
Alcoholic strength by volume: minimum 11.5% Vol.;

Rimini rebola amabile

keyboard_arrow_downkeyboard_arrow_up

Colour: from straw yellow to amber;
Aroma: distinctive, delicately fruity;
Flavour: sweet, harmonious, particularly soft;
Alcoholic strength by volume: minimum 11.5% Vol.;
Reducing sugars: from 12 to 45 g/L;

Rimini rebola dolce

keyboard_arrow_downkeyboard_arrow_up

Colour: from straw yellow to amber;
Aroma: distinctive, delicately fruity;
Flavour: sweet, pleasant, distinctive;
Alcoholic strength by volume: minimum 11.5% Vol.;
Reducing sugars: from 50 to 80 g/L;

Rimini rebola passito

keyboard_arrow_downkeyboard_arrow_up

Colour: from golden yellow to amber;
Aroma: distinctive, intense;
Flavour: sweet and velvety;
Alcoholic strength by volume: minimum 16% Vol.;
Actual alcoholic strength: 11.5% Vol.;
Reducing sugars: minimum 50 g/L;

Rimini sangiovese

keyboard_arrow_downkeyboard_arrow_up

Colour: ruby red, with occasional violet highlights;
Aroma: vinous with a delicate fragrance, occasionally floral;
Flavour: dry, harmonious, occasionally even slightly tannic;
Alcoholic strength by volume: minimum 11.5% Vol.;

Rimini sangiovese superiore

keyboard_arrow_downkeyboard_arrow_up

Colour: ruby red, with occasional violet highlights;
Aroma: vinous with a delicate fragrance, occasionally floral;
Flavour: dry, harmonious, occasionally even slightly tannic;
Alcoholic strength by volume: minimum 12.5% Vol.;

Rimini sangiovese riserva

keyboard_arrow_downkeyboard_arrow_up

Colour: ruby red;
Aroma: vinous with a delicate, intense, occasional floral aroma;
Flavour: dry, harmonious, occasionally even slightly tannic;
Alcoholic strength by volume: minimum 13% Vol.;