These wines are rich in history and tradition like the ridges and Apennine valleys from which they originate. The soil is abundant in sandstone and represents the important feature that influences the structure of Sangiovese wines, bestowing particular hints and spiciness to Merlot and Cabernet. Even white wines, enveloped in the embrace of this ancient land, range from fresher and lighter types to more structured ones.
Colli Romagna Centrale DOC wines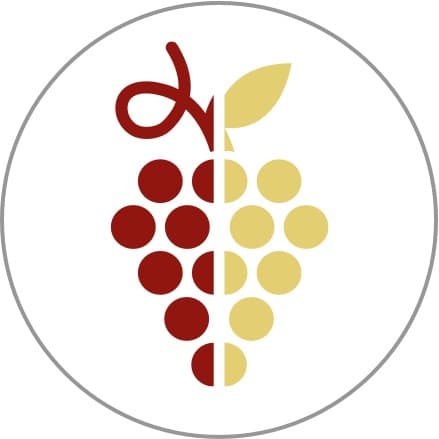 Among the various vines used for the production of the Colli Romagna Centrale DOC wines, the principal ones are:
Chardonnay;
Trebbiano romagnolo;
Cabernet sauvignon;
Sangiovese.
Characteristics
The traditional food pairings with Colli Romagna Centrale wines are with soups, pasta with meat sauces, risotto with sausage, grilled meats and all types of cold cuts.
Production Area
In the province of Forlì/Cesena: 22 municipalities
---
COLLI ROMAGNA CENTRALE DOC BIANCO

keyboard_arrow_downkeyboard_arrow_up

Colour: moderately deep straw;
Aroma: intense, delicate, fruity;
Flavour: dry, sapid, harmonious;
Alcoholic strength by volume: minimum 11% Vol.;

COLLI ROMAGNA CENTRALE DOC ROSSO

keyboard_arrow_downkeyboard_arrow_up

Colour: deep ruby red;
Aroma: pleasantly herbaceous;
Flavour: dry, full-bodied, occasionally slightly tannic;
Alcoholic strength by volume: minimum 12% Vol.;

COLLI ROMAGNA CENTRALE DOC rosso Riserva

keyboard_arrow_downkeyboard_arrow_up

Colour: deep ruby red;
Aroma: pleasantly herbaceous;
Flavour: dry, full-bodied, occasionally slightly tannic;
Alcoholic strength by volume: minimum 12.5% Vol.;

COLLI ROMAGNA CENTRALE DOC CHARDONNAY

keyboard_arrow_downkeyboard_arrow_up

Colour: straw yellow, occasionally with greenish reflections;
Aroma: delicate, distinctive, intense;
Flavour: dry, fresh, harmonious;
Alcoholic strength by volume: minimum 11.5% Vol.;

COLLI ROMAGNA CENTRALE DOC CHARDONNAY Riserva

keyboard_arrow_downkeyboard_arrow_up

Colour: straw yellow, occasionally with greenish reflections;
Aroma: delicate, distinctive, intense;
Flavour: dry, fresh, harmonious;
Alcoholic strength by volume: minimum 12% Vol.;

COLLI ROMAGNA CENTRALE DOC CABERNET SAUVIGNON

keyboard_arrow_downkeyboard_arrow_up

Colour: ruby red, occasionally with purple hues;
Aroma: pleasantly herbaceous;
Flavour: dry, full, harmonious;
Alcoholic strength by volume: minimum 12% Vol.;

COLLI ROMAGNA CENTRALE DOC CABERNET SAUVIGNON Riserva

keyboard_arrow_downkeyboard_arrow_up

Colour: ruby red, occasionally with purple shades;
Aroma: pleasantly herbaceous;
Flavour: dry, full, harmonious;
Alcoholic strength by volume: minimum 12.5% Vol.;

COLLI ROMAGNA CENTRALE DOC SANGIOVESE

keyboard_arrow_downkeyboard_arrow_up

Colour: deep ruby red;
Aroma: distinctive, ethereal, reminiscent of violet;
Flavour: dry, harmonious, distinctive;
Alcoholic strength by volume: minimum 12% Vol.;

COLLI ROMAGNA CENTRALE DOC SANGIOVESE Riserva

keyboard_arrow_downkeyboard_arrow_up

Colour: deep ruby red;
Aroma: distinctive, ethereal, reminiscent of wild violets;
Flavour: dry, harmonious, distinctive;
Alcoholic strength by volume: minimum 12.5% Vol.;

COLLI ROMAGNA CENTRALE DOC TREBBIANO

keyboard_arrow_downkeyboard_arrow_up

Colour: moderately deep straw yellow;
Aroma: vinous, distinctive, pleasant;
Flavour: dry, fresh, harmonious;
Alcoholic strength by volume: minimum 11.5% Vol.;