This unified district presents a symbiosis between the vine and its environment which gives very interesting results in terms of the composition of the grapes, as the soils have a clear natural aptitude for hosting the vine. The climate in this location further complements the vines positive interaction. The soils generate wines with a good structure and an fascinating aroma profile. Take for example Sangiovese, which in the Cesena area (complete marl and sandstone formation) gives a very marked fruity aroma, principally cherry, while in the Forli area it gives a well identifiable undergrowth note.
The wines of Forlì IGT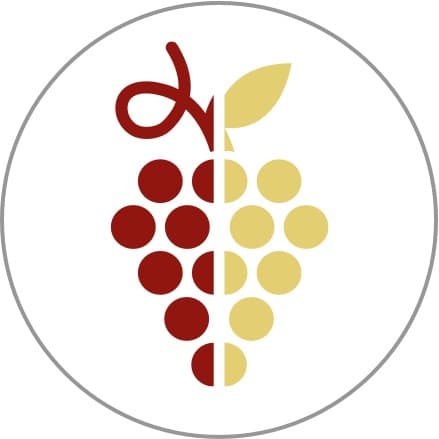 The specification of grape variety is allowed in wines with the Indicazione Geografica Tipica of "Forlì" exclusively for the following:
Ancellotta, Barbera, Bombino bianco, Cabernet franc, Cabernet sauvignon, Canina nera, Centesimino, Chardonnay, Ciliegiolo, Famoso, Fortana, Garganega, Grechetto gentile, Malbo gentile, Malvasia, Manzoni bianco, Marzemino, Merlot, Montù, Moscato bianco, Müller Thurgau, Pinot bianco, Pinot nero, Riesling, Riesling italico, Sangiovese, Sauvignon, Syrah, Trebbiano, Uva Longanesi.
Characteristics
The traditional food pairings with Forlì IGT wines are with fish dishes, traditional dishes of the Emilian heritage and fresh cheeses.
Production Area
The entire province of Forlì / Cesena
---
FORLÌ IGT BIANCO

keyboard_arrow_downkeyboard_arrow_up

Colour: moderately deep straw yellow;
Aroma: of good intensity, with floral and/or fruity scents prevailing depending on the variety composition and cultivation environment;
Flavour: dry to sweet, savory;
Alcoholic strength by volume: minimum 10% Vol.;

FORLÌ IGT BIANCO VIVACE

keyboard_arrow_downkeyboard_arrow_up

Colour: straw yellow;
Aroma: good intensity, with floral and fruity scents;
Flavour: dry to sweet, savory;
Alcoholic strength by volume: minimum 10% Vol.;

FORLÌ IGT BIANCO FRIZZANTE

keyboard_arrow_downkeyboard_arrow_up

Colour: straw yellow;
Aroma: of good intensity, with floral and fruity scents different according to the variety composition, but substantially fresh;
Flavour: dry to sweet, savory;
Alcoholic strength by volume: minimum 10% Vol.;

FORLÌ IGT BIANCO SPUMANTE

keyboard_arrow_downkeyboard_arrow_up

Colour: straw yellow;
Aroma: with floral and fresh fruity notes which can be associated with hints, relatively intense, of bread crust depending on the length of fermentation;
Flavour: from brut nature to sweet, fresh, tending to savory;
Alcoholic strength by volume: minimum 10% Vol.;

FORLÌ IGT ROSSO

keyboard_arrow_downkeyboard_arrow_up

Colour: moderately deep ruby red;
Aroma: vinous, with relatively ripe fruity notes that are occasionally accompanied by floral notes, more often violet, and spicy notes, depending on the variety composition and cultivation area;
Flavour: dry to sweet, with well-balanced softness and correct acidity;
Alcoholic strength by volume: minimum 10% Vol.;

FORLÌ IGT ROSSO PASSITO

keyboard_arrow_downkeyboard_arrow_up

Colour: moderately deep ruby red;
Aroma: with reasonably ripe fruity notes that are occasionally accompanied by floral and/or spicy notes;
Flavour: from dry to sweet, distinctive, balanced;
Alcoholic strength by volume: minimum 13% Vol.;

FORLÌ IGT ROSSO VIVACE

keyboard_arrow_downkeyboard_arrow_up

Colour: moderately deep ruby red;
Aroma: vinous, with fresh fruity and floral notes differently blended according to the variety base and the cultivation area;
Flavour: dry to sweet, with suitable softness and correct acidity;
Alcoholic strength by volume: minimum 10% Vol.;

FORLÌ IGT ROSSO FRIZZANTE

keyboard_arrow_downkeyboard_arrow_up

Colour: moderately deep ruby red;
Aroma: vinous, with floral and fresh fruity notes;
Flavour: dry to sweet, with well-balanced freshness and flavor;
Alcoholic strength by volume: minimum 10% Vol.;

FORLÌ IGT ROSSO NOVELLO

keyboard_arrow_downkeyboard_arrow_up

Colour: bright ruby red;
Aroma: vinous with strong fruity notes;
Flavour: well-balanced softness and correct acidity;
Alcoholic strength by volume: minimum 11% Vol.;

FORLÌ IGT ROSATO

keyboard_arrow_downkeyboard_arrow_up

Colour: pink, with various depths and shades;
Aroma: prevailing fruity notes;
Flavour: from dry to sweet, with the appropriate softness and freshness, savory;
Alcoholic strength by volume: minimum 10% Vol.;

FORLÌ IGT ROSATO VIVACE

keyboard_arrow_downkeyboard_arrow_up

Colour: pink, with various depths and shades;
Aroma: with prevailing fruity notes;
Flavour: from dry to sweet, with the appropriate softness and freshness, savory;
Alcoholic strength by volume: minimum 10% Vol.;

FORLÌ IGT ROSATO FRIZZANTE

keyboard_arrow_downkeyboard_arrow_up

Colour: pink, with various depths and shades;
Aroma: with light floral notes, accompanied by more decisive fruity notes;
Flavour: from dry to sweet, with the appropriate softness and freshness, savory;
Alcoholic strength by volume: minimum 10% Vol.;

FORLÌ IGT ROSATO SPUMANTE

keyboard_arrow_downkeyboard_arrow_up

Colour: pink, with various depths and shades;
Aroma: with floral and fruity notes, accompanied by hints related to somewhat prolonged fermentation;
Flavour: from brut nature to sweet, fresh and savory;
Alcoholic strength by volume: minimum 10% Vol.;

FORLÌ IGT with white berry variety indication (also as FRIZZANTE, SPUMANTE and VIVACE)

keyboard_arrow_downkeyboard_arrow_up

Colour: moderately deep straw yellow;
Aroma: a good intensity, with a wide range of floral and/or fruity scents, varying in composition and intensity depending on the grape variety and the cultivation environment. Sparkling wines may have hints linked to a somewhat prolonged fermentation refinement, while wines with the "Moscato"(Muscat) indication of grape variety have the distinctive varietal note;
Flavour: dry to sweet, fairly fresh, savory;
Alcoholic strength by volume: minimum 10% Vol.;

FORLÌ IGT with black berry variety indication (also as FRIZZANTE and VIVACE)

keyboard_arrow_downkeyboard_arrow_up

Colour: moderately deep ruby red;
Aroma: vinous, with rather ripe fruity notes that are occasionally accompanied by floral notes, more often violet, and spicy notes, depending on the grape variety and cultivation area; in particular, there is a striking note of rose in wines drawn from the Centesimino grape variety;
Flavour: dry to sweet, comparatively soft and fresh depending on the type, well-balanced flavor and fullness;
Alcoholic strength by volume: minimum 10% Vol.;

FORLÌ IGT NOVELLO with indication of black grape vine

keyboard_arrow_downkeyboard_arrow_up

Colour: bright ruby red, moderately deep, and with red to violet highlights depending on the grape variety;
Aroma: vinous and with strong fruity notes;
Flavour: well-balanced softness and correct acidity;
Alcoholic strength by volume: minimum 11% Vol.;